TOP TEN THINGS TO DO IN KOTOR
1.Explore the Old Town
The Old Town is considered to be the best-preserved medieval walled town in the entire Mediterranean. The walls themselves stretch to 20-meters high, and believe it or not, they're over a thousand years old. The Old Town of Kotor has a great number of monuments of the medieval architecture: churches, cathedrals, palaces, and museums. Its beauty is complemented with the multitude of narrow streets, squares, and markets. Since the early days of Greek civilization, through Illyrian culture, Roman heritage, influences of Byzantines, Venetian legacy after followed by Russians, Napoleon and Austrian Empire days, Kotor and entire Boka Bay has always been an extremely important geostrategic place for this part of the Europe.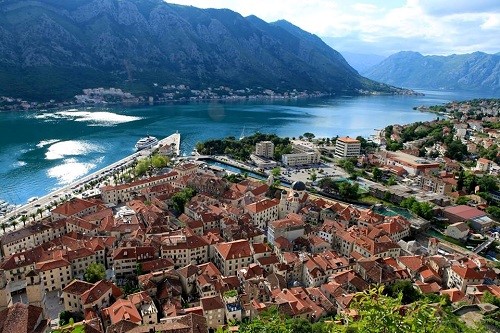 2.HIKE TO THE TOP OF THE FORTRESS
Kotor walls above the town are more than 4 kilometers (2.5 miles) in length and reach an altitude of 260 meters (850 feet). At the top of the ramparts you can find the fortress of Saint Ivan (San Giovanni), reachable by walking along the walls. High and strong defence walls, which in some places reaches impressive 20 meters, have survived attacks of numerous army and strong earthquakes. Built and reconstructed from the 9th to the 19th century, these walls are one of the reasons why Kotor in 1979. got on the list of World Natural and Cultural Heritage by UNESCO. Now, there are 1426 steps, which you'll pass on your way to this medieval castle.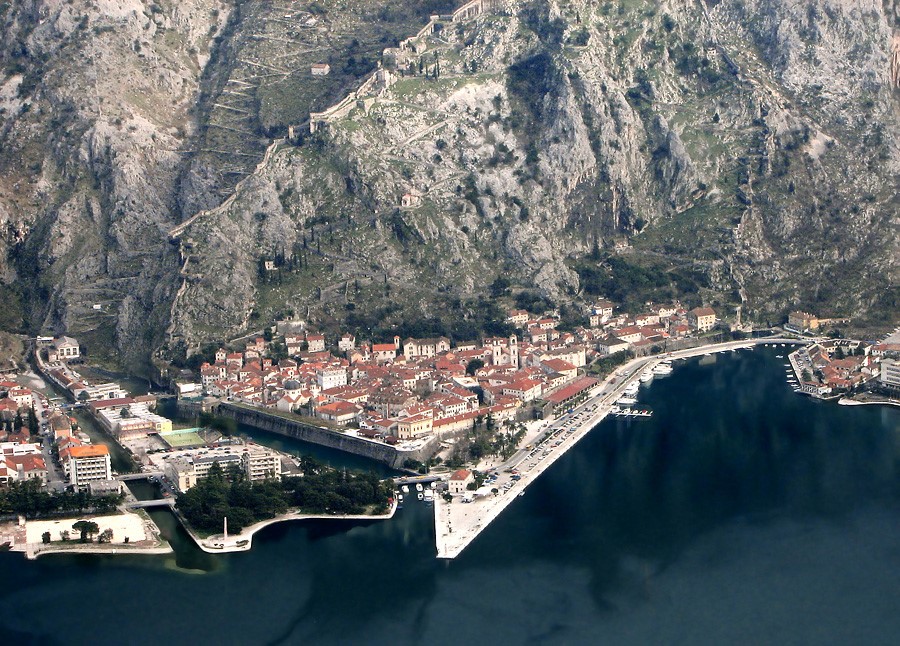 3.ENTER THE CATHEDRAL OF ST. TRYPHONE
At the heart of the Old Town is the cathedral of Saint Tryphone (Sveti Tripun), built in 1166, on the ground of previous chapel from 809. It is dedicated to the town's protector and it is the most significant medieval monument in Kotor. This Roman Catholic cathedral is the largest and most beautiful structure in the area, and is a classic example of Romanesque architecture. For a small fee, you can explore its interior rich with gold and silver artefacts donated by seaman from this region.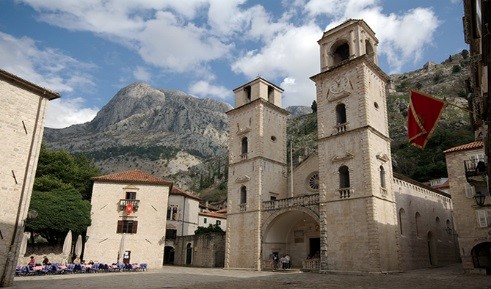 4.PERUSE MARITAME MUSEUM OF MONTENEGRO
This museum has a collection founded by the "Boka Marine" fraternity, which was open to public in 1900. It represents Montenegro's vast history of domestic shipping and maritime trade, including the quest to establish new routes while building defenses against pirates and outside threats. The entire collection is hosted inside a Baroque originally preserved palace, once belonging to the noble Grgurina family. The disastrous earthquake in 1979 caused halt in regular activities of the museum, building was being considerably damaged. It took five years for renovation to be finished.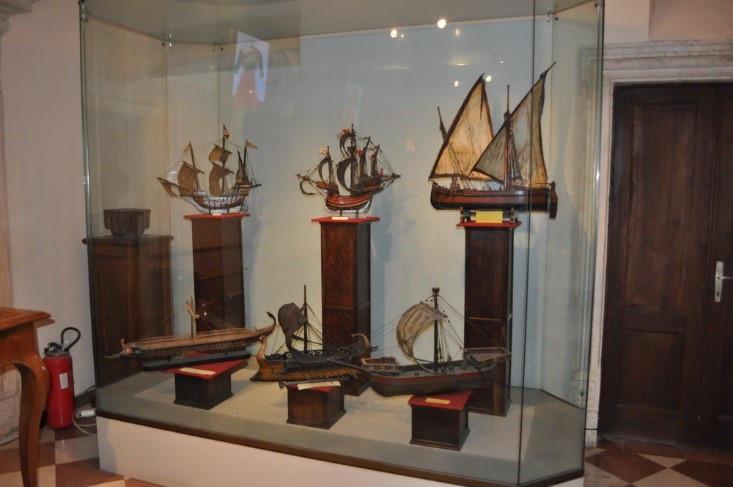 5.VISIT CHURCHES OF ST. LUKE AND ST. NIKOLAS
St. Luke was erected in 1195 as Catholic Church and until the middle of 17th century it used to be a Catholic school. Later, because of the wars and the arrival of the Orthodox people in Kotor it was given to Orthodox believers for use and it represents a testimony about the harmonious co-existence of Catholic and Orthodox people. That was the only church that had two altars at the same time, both Catholic and Orthodox. Now it has only Orthodox one and there for is an Orthodox church. The floor in the church was made of tomb panels on joined graves of citizens of Kotor, because until 1930's the burring were held in the church itself.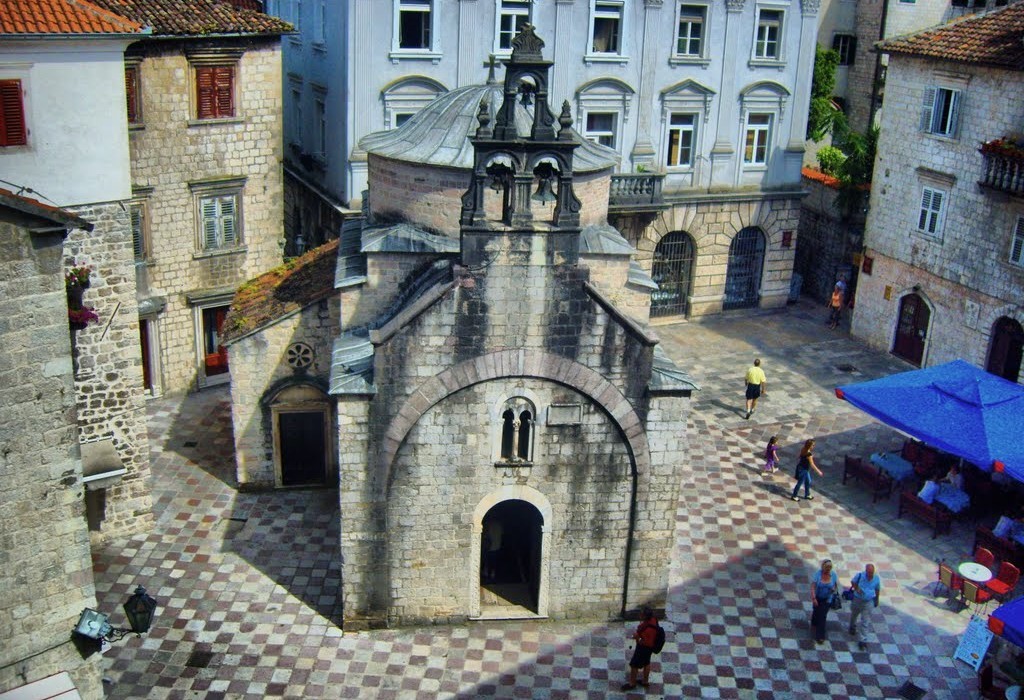 Second Orthodox Church in Kotor is St. Nikolas Church built in 1909. It is designed in neo-Byzantine style. It has a cruciform plan and a grand dome above the crossing. The large iconostasis was painted by a Czech artist Ziegler. Local craftsmen produced the silver covers on the throne icons, while four giant painted icons (surface over 15 square meters) of evangelists Matthew, Mark, John and Luke was done by famous Russian painter, academician Sergei Prisekin. Weight of the paintings is 120kg each.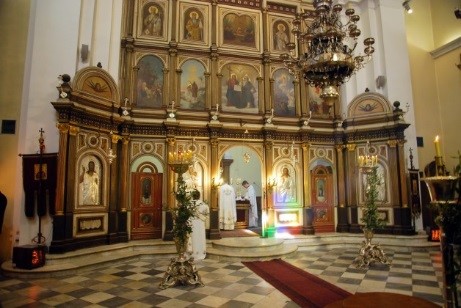 6.CHECK OUT ARCHITECTURE OF PERAST
Small town of Perast is the most complete Baroque town on the Adriatic coast, and 16 Baroque palaces are there to confirm. It has 17 Catholic churches, many defensive towers (instead of defensive walls), and even a number of Orthodox structures. Nowadays, it's a UNESCO World Heritage site. Written documents began to refer to Perast in 13th century, initially as settlement of seamen, stone masons and fishermen. Although it was an ancient settlement, Perast enjoyed greater economic, political and cultural development from 15th century. This small town flourish in its best in 17th and 18th century - it was known as seafarers' nest, center of maritime industry and trade. This period is known as the golden era of Perast.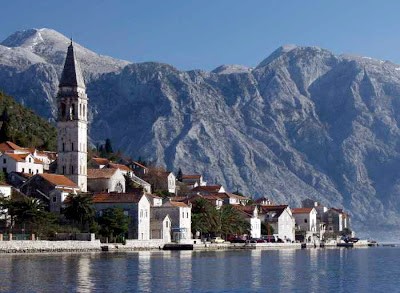 7.VIEW THE ISLAND OUR LADY OF THE ROCKS
The Island Our Lady of the Rocks (Gospa od Škrpjela) is one of two jewels islands in the Bay of Kotor, which are situated in the sea across Perast. The other, darker island, is the Island of St George (Sveti Đorđe). That island is natural and it used to be a cemetery for all nobility from Perast. Now there is an Orthodox Church.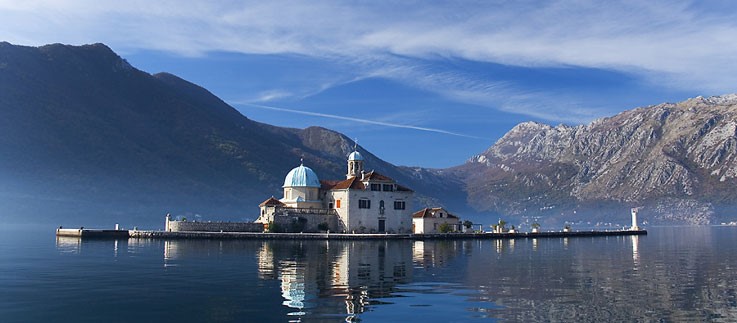 Mother of God with the Christ on a sea rock in 1452, so as the customs say they vowed to build a Catholic Church for that icon. They had no land to build it on, so they start building the isle first. Finally, the Church was built in 1630. As the island had to be maintained, the seaman continued to bring the stones and rocks, and that tradition is alive even today. This event is called Fašinada and it is held on every 22nd of July.
8.TAKE A BOAT TOUR AROUND BOKA BAY
Whatever you plan to do in Kotor, first on your list should be to take boat ride through magnificent Boka Bay! You can catch short boat ride to Perast, or choose to explore entire Bay for couple of hours, it's only up to you! Boka is a long 27 km (17 miles) winding bay, today the most representative tourist brand of Montenegro. Depth of the sea inside the Bay goes from 20 up to 100 meters at its deepest point!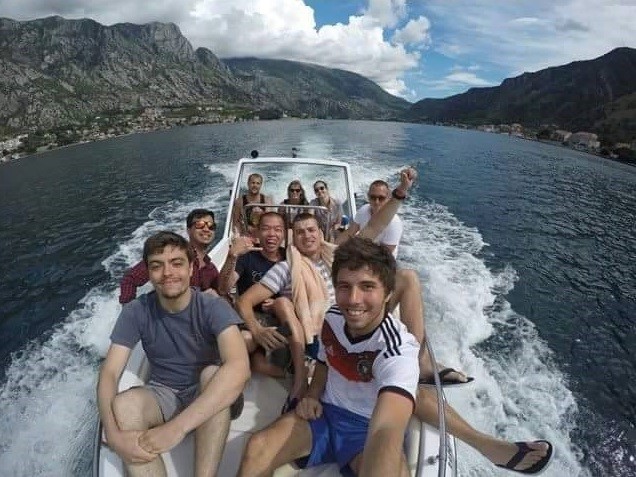 It's very hard to be indifferent about this marvelous work of nature, narrow coast, just few meters suddenly climbing into high mountains seems like their peaks will touch the sky. Multicultural heritage, natural uniqueness and one of a kind places to witness their true beauty. In the heat of the summer what better can it be than to experience this unique place by boat? Have your first seat 360 degrees view, avoid the horrible summer road crowds, enjoy the local flavors in coastal taverns and meet the culture of this region.
9.DO NOT MISS MEDITERRANEAN FOOD TEMPTATION
Montenegro doesn't end at its natural beauty, but get louder when it comes to organic, domestic food and local (often homemade) beverage! Do not hope to find junk food here - better start your Montenegrin menu with famous smoked ham & cheese made in a village just above Kotor called Njegushi (Njeguši), and do not forget to add some tasty olives to it!

Boka Bay is the best place to eat mussels, actually, you can see where they grow while passing the Bay. Some of the best seafood restaurants are located in Kotor, featuring many other national Montenegrin dishes paired with wonderful domestic wines, like Vranac or Krstač. Keep in mind - If you're visiting mostly the Old Town, try a restaurant outside the city walls. The price drops dramatically when you're away from the tourist hub.
10.TRYOUT BEST NIGHTLIFE IN KOTOR
Montenegro has a lively nightlife, and thanks to the influence of backpackers and young travelers over the past few years, it's only growing faster. If you're so inclined to experience the Old Town of Kotor when the sun goes down, the best way is to join more and more popular PUB CRAWL! It saves your money on drinks and entrance, you get to meet interesting people from different parts of the world and experience crazy nightlife!
KOTOR IS READY, ARE YOU?