Where to swim near Kotor?
Inside the Boka Bay
Kotor City Beach (Kotorska Gradska Plaža)
As the name says "City" beach, means it is closest to the Old Town of Kotor. It is located at the beginning of Dobrota, and very suitable for tourists who are accommodated in the Old Town, so they can walk to it, no need for transportation. The beach is a small pebble with concrete slabs.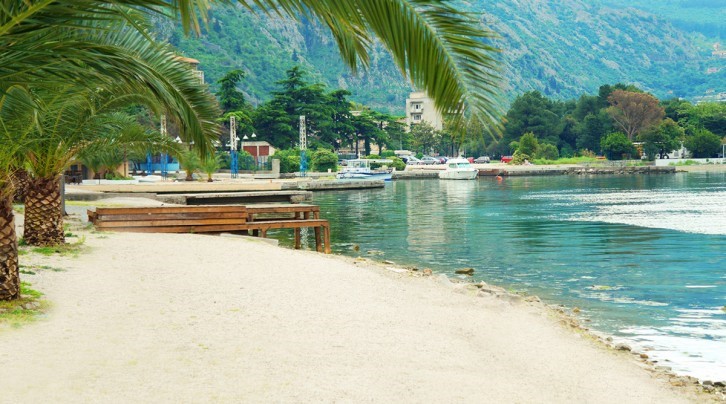 Beach at Orahovac
"Orahovac" is favorite swimming place for all Kotor guests! The beach is sunny throughout the day with crystal clear sea water. It is located near Kotor, towards Perast. Pebble beach is 1.000 m long, and environment makes this beach a special – the harmonious unity of the coastline and sea with docks and coastal stone houses, surrounded by lush Mediterranean vegetation. While swimming, you can explore sea fields for growth of edible shell and mussels - and later have some for lunch at nearby restaurants!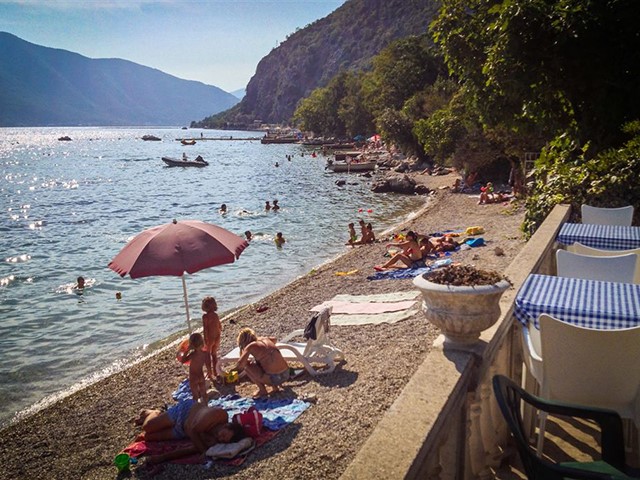 Dobrota
The seaside promenade in Dobrota is several kilometers long and runs along the coast. There are only several sandy and much more concrete beaches – both type of them act as a magnet attracting visitors to the region. The beaches are easy approachable, quiet and calm, and the sea water is incredibly clean. Whichever beach you choose to spend your day on, you will surely have a great time - they are all suitable for swimming, jumping, relaxing, and you can go fishing or try your hand at some water sports.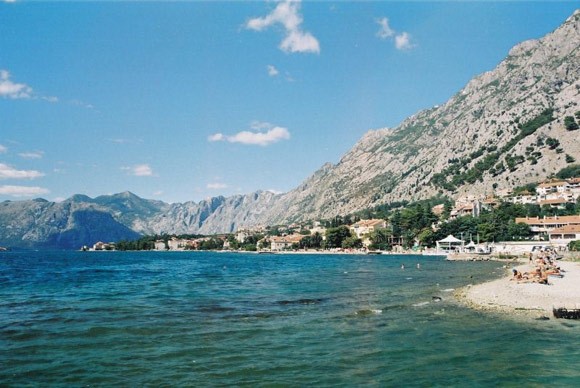 St. Stasije
In the village of St. Stasije which is 5 km away from the Old Town of Kotor, in a beautiful Mediterranean setting there is a small sandy beach. The beach is settled near the Church of St. Eustace from 18th century. Intimate place to relax, enjoy sunshine and get tanned.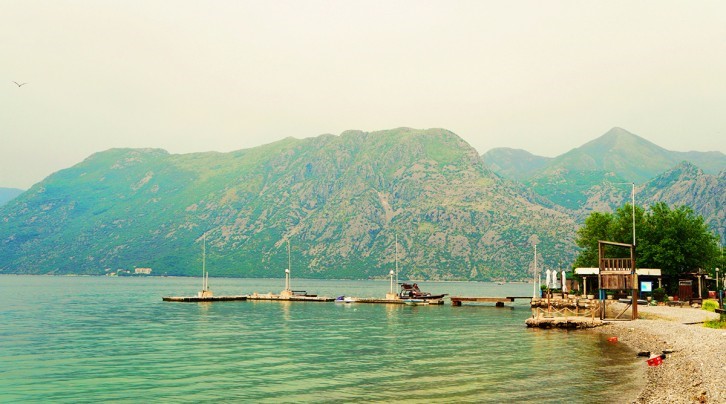 Ljuta
Ljuta has a sandy beach washed by the crystal clear waters. This beach is a true runaway from urban noise and bustle, hence it is very popular with all the visitors that crave for peace and quiet. While relax and rest on the beach, you can enjoy the beautiful panorama of Bay of Kotor. Ljuta is 7 km away from the Old Town, situated on the northern side of Kotor municipality.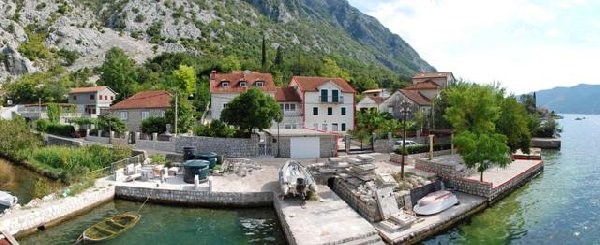 Bajova Kula (Bajo's Beach)
"Bajova kula" beach is a very attractive and a favorite picnic place for people of Kotor. It is named after the legendary local hero Bajo Pivljanin, who built the tower to be situated in it between battles. It is located on the route to Perast, in village of Dražin vrt. Beach is gravel, 60 m long, with clear and transparent sea water. You can get there both by land and by sea.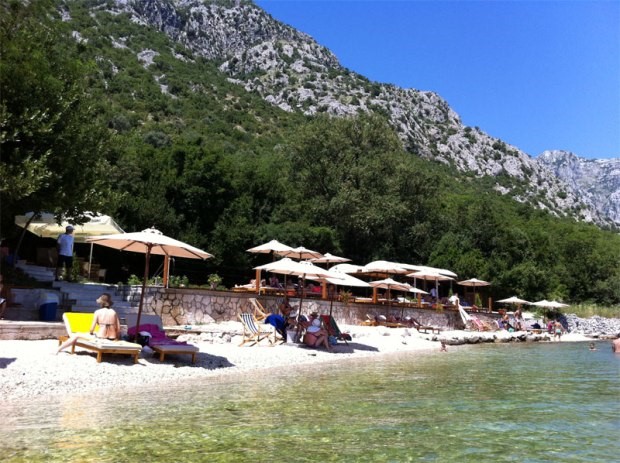 Perast
In only 20 minutes of drive from Kotor (by car or public bus) just opposite of the strait Verige, and on the place where Kotor and Risan Bays are separating, there is a city of Perast - most compete baroque town on the eastern Adriatic coast. It has a small concreate beach that fully corresponds its specific spirit and authentic Mediterranean appearance. Beside lying on the sun and swimming, you can also enjoy walk along the imposing baroque architecture from 17th century and immerse into the mystical sense that this city bears.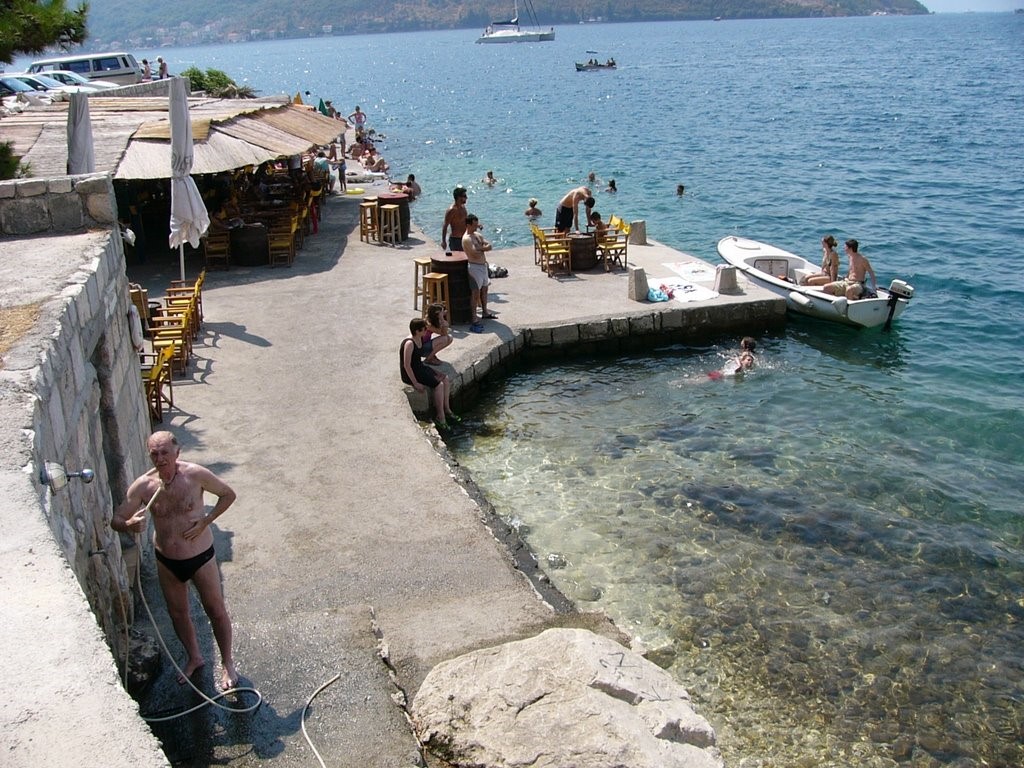 Risan
This beach is located in a part of the coast between Risan to Strp. Pebbly beach, 1.000 m long, 10 m wide, suitable for medicinal tourism and recreation. Near is the famous hotel "Teuta".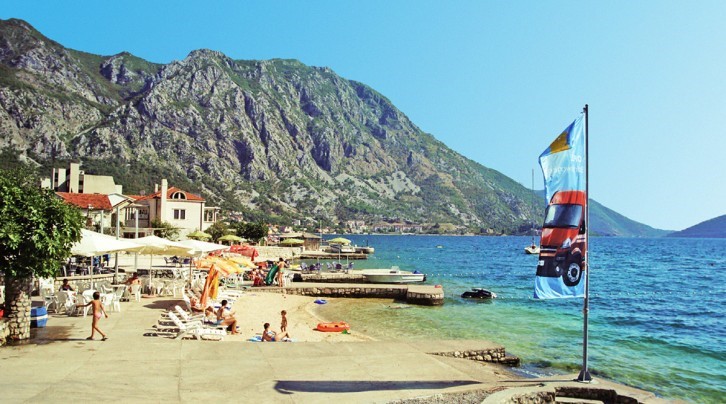 Morinj
You do not want to miss Morinj's sandy-pebble beach at Kotor Riviera, 1.000 m long, 15 m wide. The beach is located on a promontory, near the highway. There are several sources of fresh water rushing into the sea, and on the places of the old mills now you can find exclusive restaurants.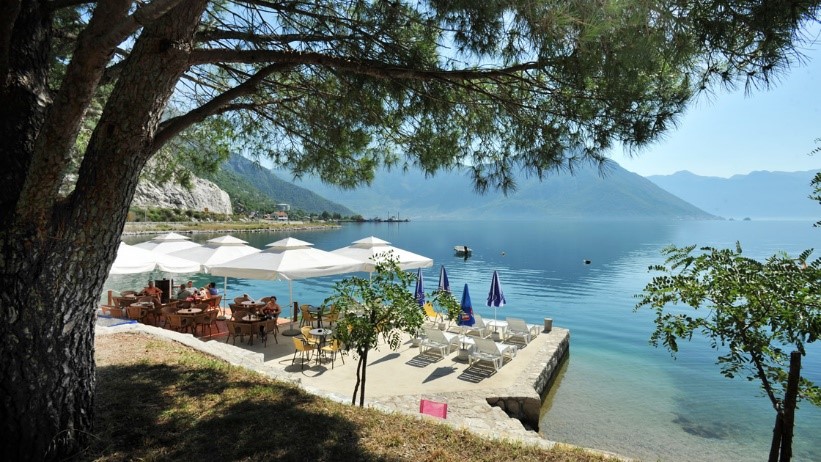 Stoliv
Stoliv is a small settlement located in the Bay of Kotor, where the rose of mountain and sea winds is created, particularly suitable for pulmonary patients in the late spring and early fall. Stoliv is situated in about 8 km from Kotor and at the same distance from Tivat, just across Perast. This small fishing village dates back to the 14th century, with almost the same appearance six centuries after. The water is crystal clear and the beach is pebble, with a large number of concrete jetties.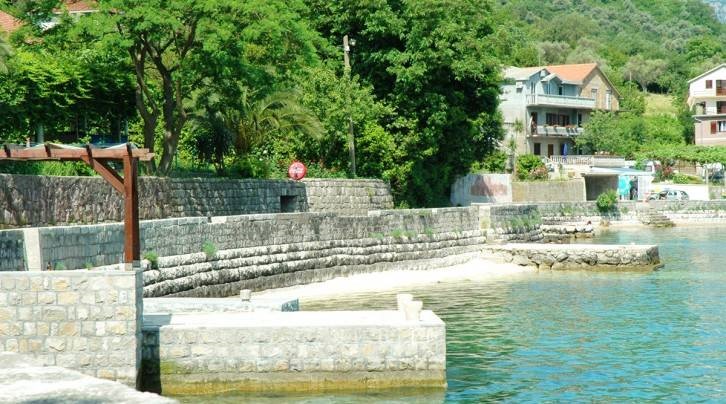 Markov Rt (Marko's Cape)
"Markov Rt" is gritty beach, long about 1.000 m and it is located between Stoliv and Prčanj. Part of the beach is reserved only for guests of the hotel, while other part is open to public use. This beach is well known as one of the locations for medicinal tourism and rehabilitation. While taking a break from swimming and sunbathing, you can find a bar on the beach and refresh with a cocktail or an ice-cream.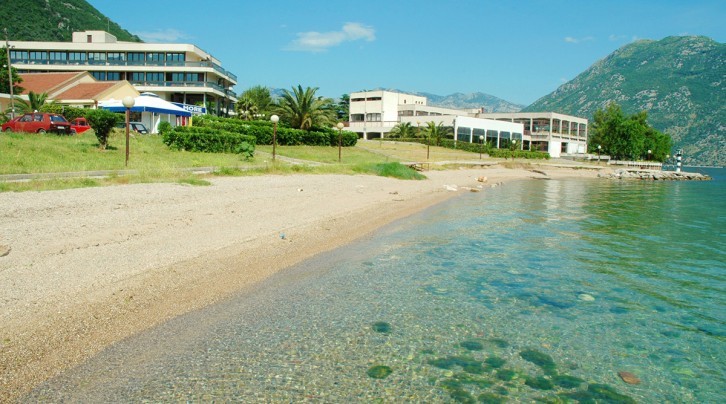 Prčanj
Given the fact that Prčanj is from Kotor only 5 km away, you won't need much time to get to this small settlement and spend the day on one of its beaches. Prčanj, which is also known as a captain's town, is characterized by small concrete beaches with numerous private boat docks which are located in front of the local's houses, hotels or villas.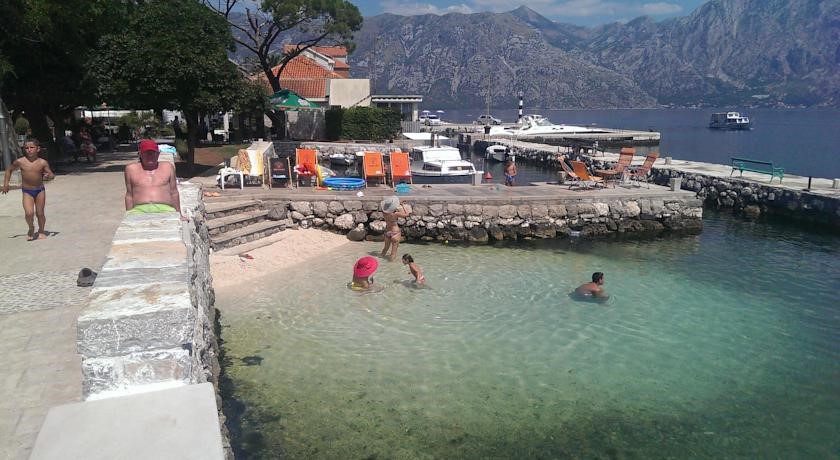 In the city and around Tivat (Luštica Peninsula)
Tivat city beach (Tivat gradska plaža)
Is a concrete-gravel beach, located in the center of Tivat, next to city garden and yacht marina Porto Montenegro. There are all the necessary conveniences at the beach: sun loungers and umbrellas, changing rooms, showers, restaurants and cafes along the quay, parking and a pier. As in every high-crowded beach, there is a sea rescue service that takes care of swimmer safety.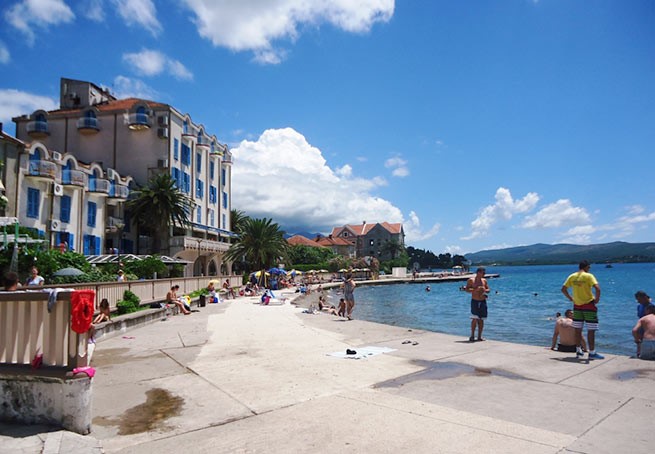 Seljanovo Beach
Cape Seljanovo is located on the coastal part between Tivat and Verige, with the length of about 250 m, and total cover of 1.700 m2. It is 1 km away from Tivat. One part of the beach is stony, with very flat rocks suitable for swimmers to walk, while the other part is completely sandy.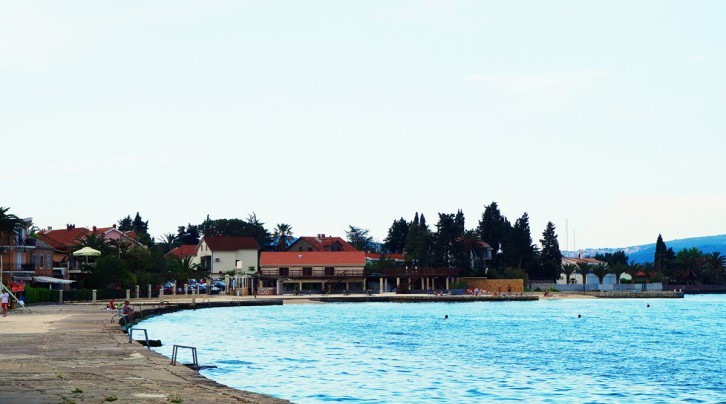 Flower Island (Ostrvo Cvijeća)
"Flower Island" is a nature oasis with numerous small sandy beaches which in total cover 1.200 m2. It is located only 2 km away from Tivat. As the name suggests - it has wild lush vegetation, and it is perfect place for all adventurers and nature lovers.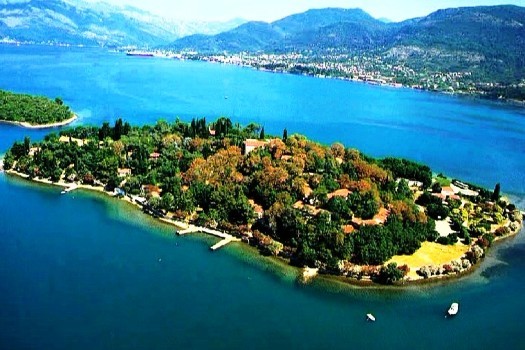 Kalaradovo Beach
Located near the "Flower Island" there is a sandy beach "Kalardovo". The beach is 250 m long and only 3 km away from Tivat. It is suitable for children, has a restaurant, sports court, beach furniture, a variety of entertainment for children and provides an opportunity for full day stay.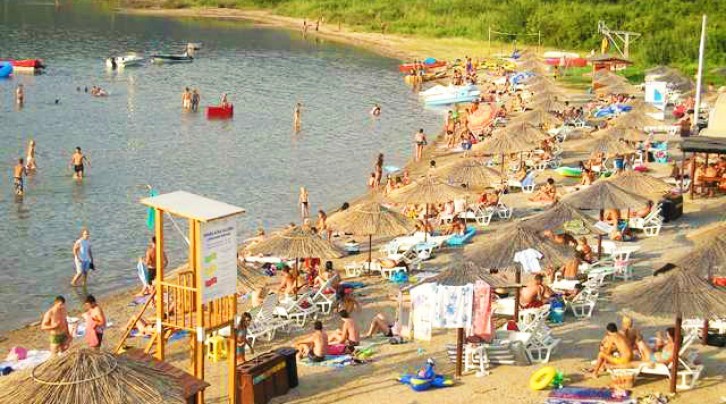 Blue Horizone Beach (Plavi Horizonti)
The most popular place for swimming and sunbathing at Tivat Riviera is definitely the Blue Horizon beach. It is located in the bottom of the Pržno valley, outside the Bay, oriented toward the open sea. Special beach value consists of olive groves and pine forest in whose shades many guests enjoy. The shore is shallow and has a gentle incline making it a very safe beach for children and with white sand below the waterline, makes the sea transparent, light blue and inviting. The beach is 300 m in length and it's suitable for more than 900 swimmers. Facilities: parking, restaurant, cafe, ice cream, pedal-boats, comfortable beach chairs and umbrellas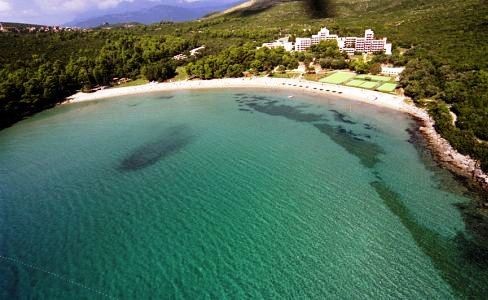 Mirista Beach
A delightful beach set in a quiet cove with a mixture of sand, pebble, concrete shoreline. Located at Luštica Peninsula, just next to the attractive beach Žanjice and 10 km away from the Blue Horizon. Beach is combination of the concrete and sand. It is surrounded by olive trees. A small harbor sees small boats with day-guests from the mainland at Herceg Novi, while larger boats and super yachts anchor off shore, taking advantage of the sheltered waters.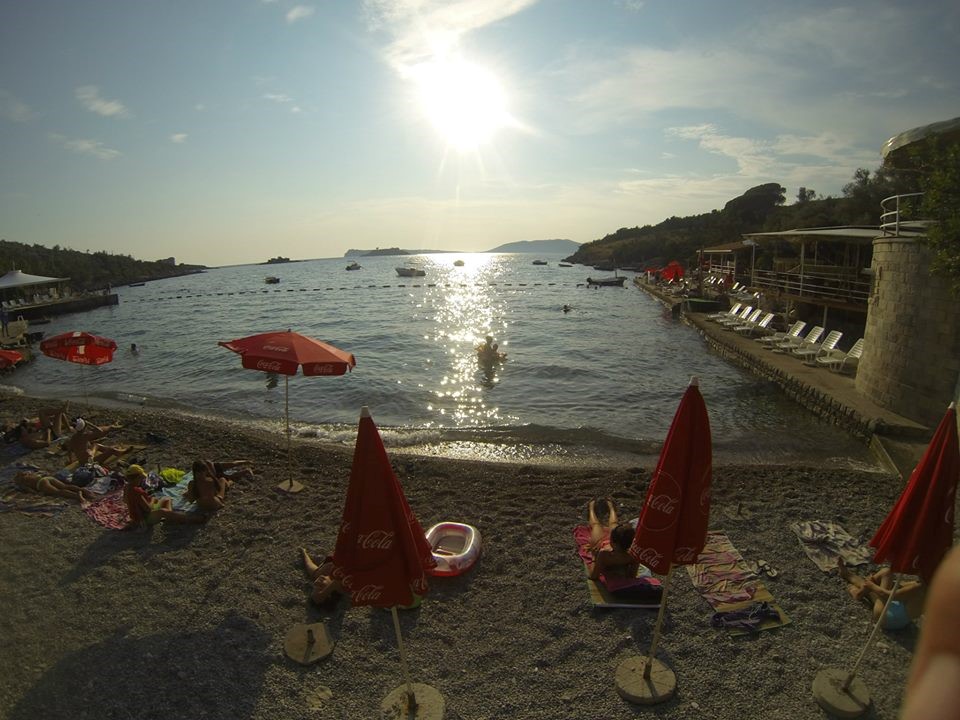 Žanjice
Probably the best known beach on the Luštica Peninsula, 300 m long, 15 m wide and popular pebble beach settled south from the village Rose. During summer season, in every 10 minutes there are boat departures from Herceg Novi to Žanjice. This beach could be reached by car as well, but the boat ride is more popular and attractive.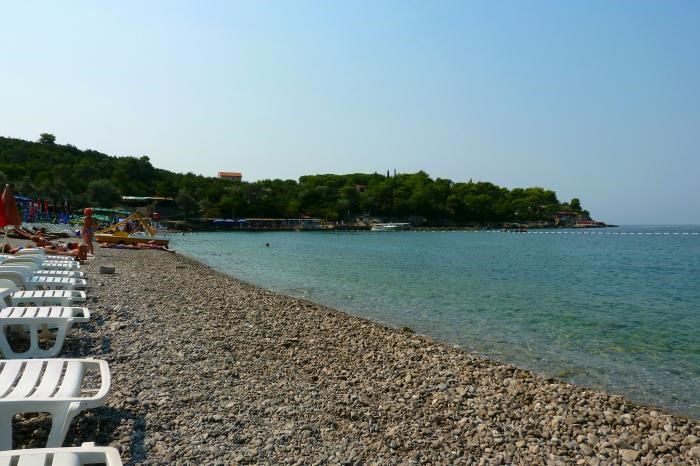 Sandy beaches in Budva
Jaz Beach
Only a few kilometers before you arrive to Budva appears beautiful beach "Jaz" - one of the three longest beach on the Montenegrin coast, and recently declared as the most beautiful beach in EUROPE by the world's leading travel guide Lonely Planet. To this flattering title was mostly contributed by the Sea Dance Music Festival (the best medium size music festival in Europe) which is held every year in July at Jaz beach and gathers many tourist from all around the world.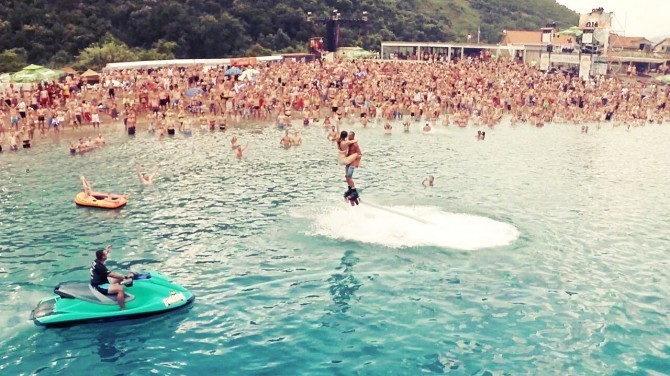 Jaz beach is pebbly, on the shore and in the water, while the deep bottom is covered in sand. It consists of two parts - large length of about 700 meters and the smaller which is about 300 meters. The smaller, rock hidden part was used by nudists for many years. This beach is ideal for campers as well because in its background there is a lot of Mediterranean vegetation and greenery, and the camp capacity is 2.000 parking places. This beach is a protected natural area in the treatment of a Category I.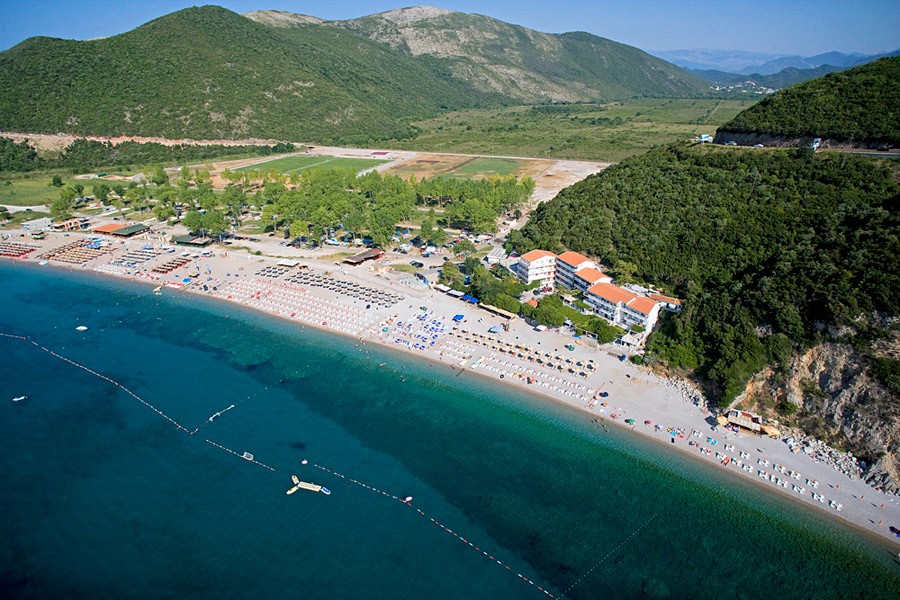 Mogren Beach
Beaches "Mogren I" and "Mogren II" stretch from cape Mogren to the belvedere of hotel "Avala". Natural conditions classify them in the category of the most attractive beaches, with medium-fine sand on land and in water. The beach has excellent exposure to sunlight so no worries about getting tanned. "Mogren" consist of two sandy beaches length of 350 m connected by tunnel, which lead to concrete paths. Were named after the Spanish navigator Mogrini which is shipwrecked and landed on one of them. In gratitude built a church dedicated to St. Anton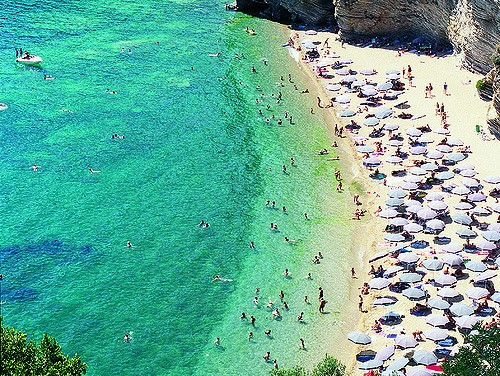 Richard's Beach
"Ričardova glava" beach or simply Ričard's beach, is located between the Old Town and the hotel Avala Resort & Villas. It is about 100 m long, and is named after the actor Richard Widmark who was filming the movie "The Long Ships" in 1963. This sandy beach is very popular and it is one of the most visited, mainly due to restaurants and beach bars. It is a favorite place for locals to have morning coffee, which keeps this location crowded even in winter.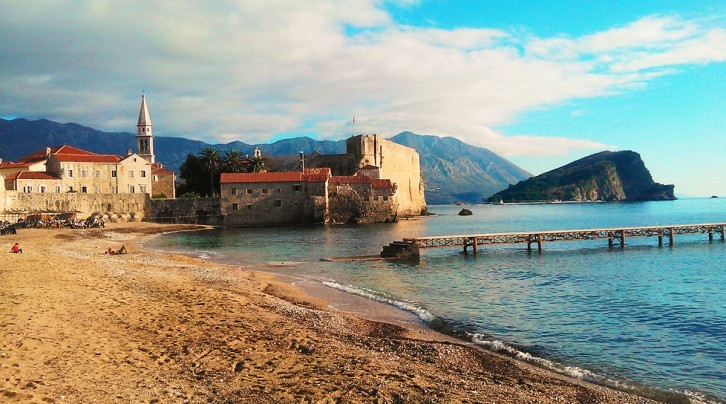 Pizana Beach
Beach is drawn into a small space between the eastern part of the Old Town and the city's port. Pizana is pebble beach and only about 50 m long. The attractive location of this small oasis is the main reason for visiting.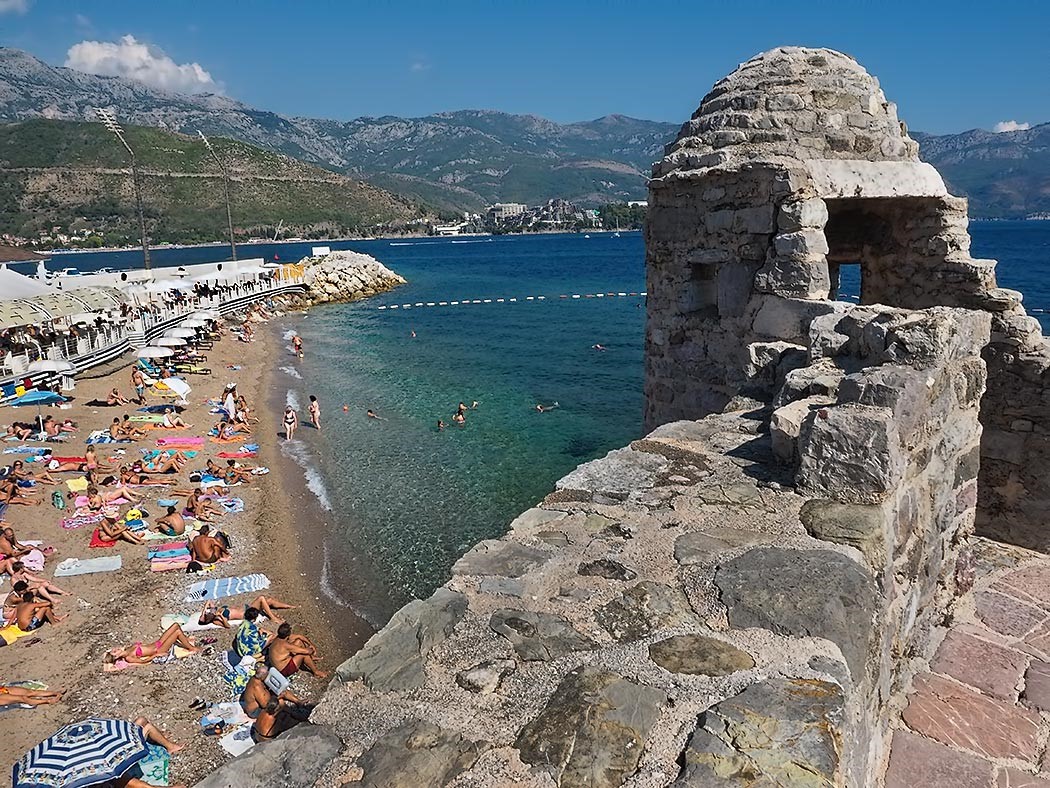 Slovenska Beach
"Slovenska" beach stretches from the city's marine to the hotel "Park", with an impressive total length of about 1.600 m. In the hinterland is the same named hotel, apartment type, with restaurants, cafes, pool, landscaped parks and diverse Mediterranean plants The beach is pebbly, as well as the sea, but numerous beach beds will make you sunbathing much easier. When going, be aware of the summer season, and do not expect to relax in peace and quiet here, since this place is fully packed! If you are more eager to join some daily foam party, or dance at the beach to the beat of loud music, this is right place for you.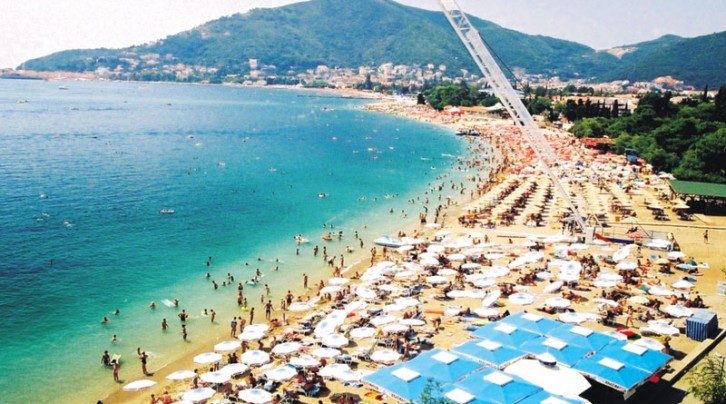 Bečići Beach
"Bečići" beach is considered one of the most beautiful and largest beaches on the southern Adriatic. It is sandy, almost 2.000 m long. Very popular for all types of visitors and fully equipped with beach beds, umbrellas and all necessary facilities. In 1935, won the "Grand Prix" in Paris, as the most beautiful beach in Europe.